picTrove 2 pro has been updated to version 2.1 today. Get it from the App Store now!
Version 2.1 is mainly about improving the look of the thumbnails shown in side-by-side browsing. The thumbnails size calculation has been improved to show full thumbnails with no cropping.
A new setting is now available in picTrove 2.1 that halves the size of thumbnails used throughout the app. This setting effectively doubles the number of thumbnails you see; it's especially useful for people who prefer reduced clutter and want to browse through the maximum results possible. A visual comparison is shown below: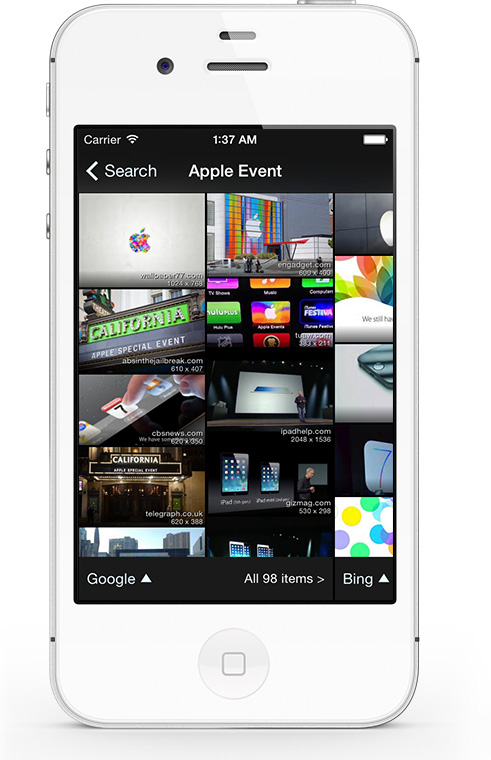 With the default setting (Use small thumbnails: Off)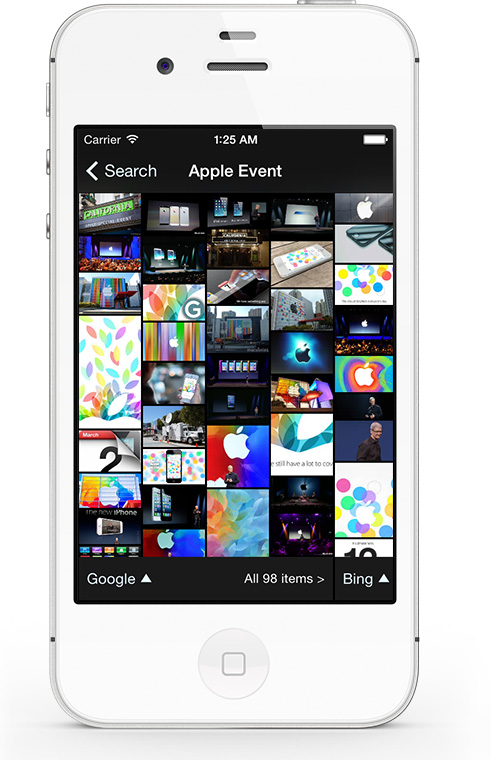 With small thumbnails (Use small thumbnails: On)
We recommend that users who want to use the smaller thumbnails setting turn off all of the display information in the picTrove 2 pro settings screen like shown below, to minimize clutter on the thumbnails. This setting makes most sense for users with devices having smaller screens. Please note that turning this setting on on iPad is possible and works well, but it's quite resource intensive. If you have an older iPad model you may see some lag scrolling side-by-side.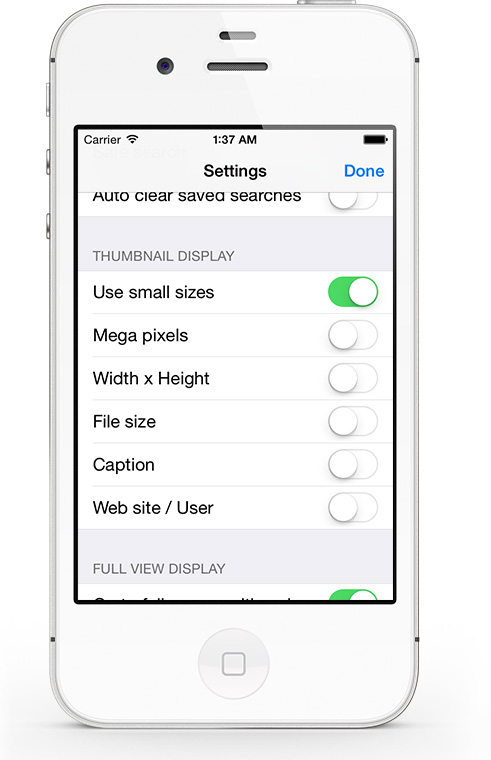 Fixes
This update fixes a critical bug with passcode usage, that would show a blank screen after passcode was successfully entered.
Fixed an issue where some photos from Google Images would not load up in full photo view due to malformed URLs
A message box is now shown when 'Login to twitter' is pressed and there are no twitter accounts present on the device
Fixed an issue where the device status bar would show the wrong time during launch of picTrove 2 pro.