For the first time, picTrove 2 let's you browse photos side-by-side from 12 different Internet services, each offering a unique perspective into your search query.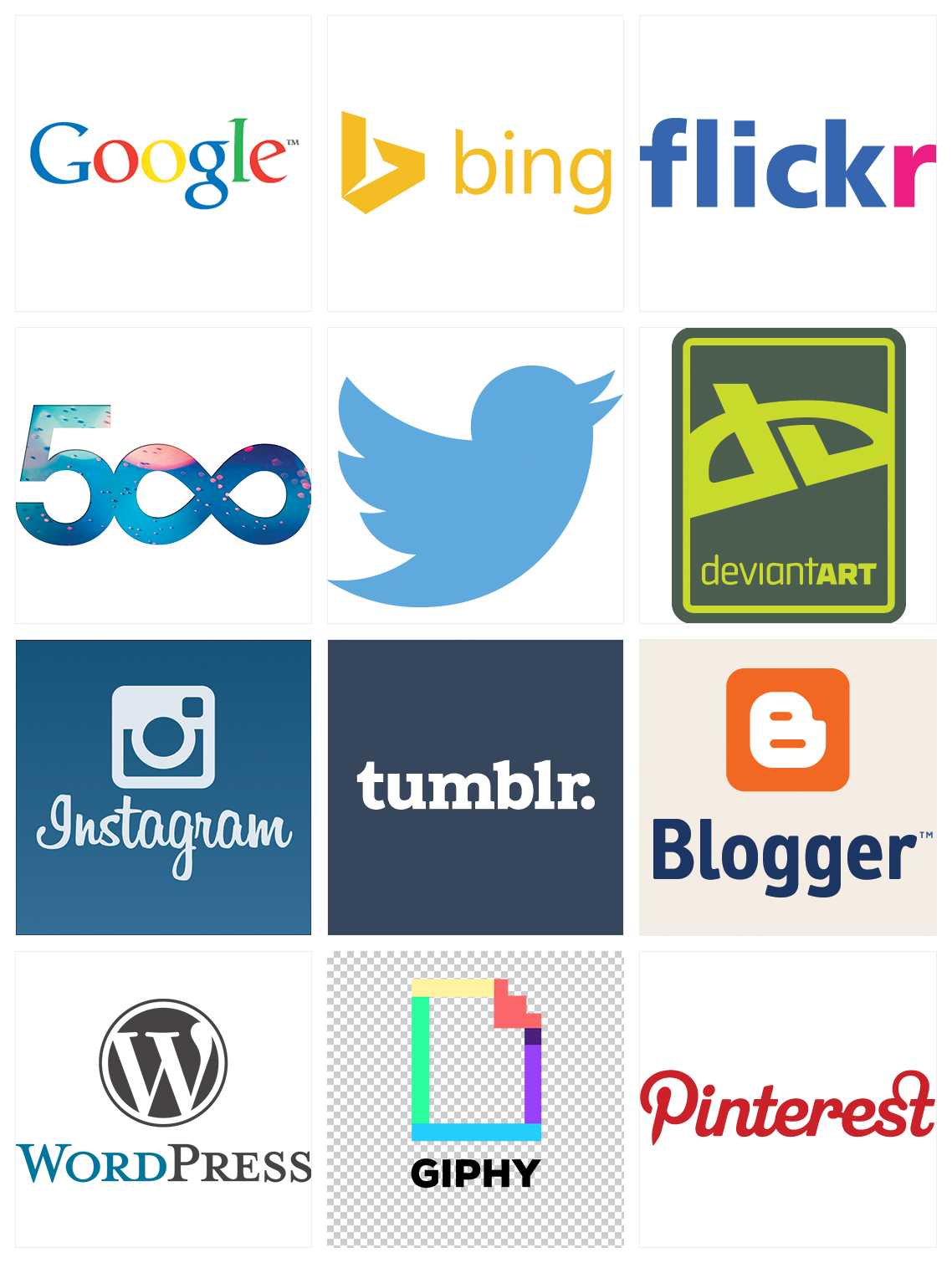 Image Search Engines
Google Images and Bing Images are fully supported, and offer the best, general purpose image search for searching any website on the world wide web.
Photo sharing Services
Flickr and 500px are the most popular photo sharing sites used by prolific and professional photographers.
Social Networks
Twitter and Instagram are the two most popular social networks that allow users to share photos publicly.
Graphics and Art
deviantART is the oldest and best website to find publicly shared art by the world's best graphics and 3D artists.
Animated GIFs
Giphy is a site which is dedicated to one thing and one thing only, to be the best online repository for animated GIFs.
Subsites
Tumblr.com, Blogger.com, WordPress.com and Pinterest.com are websites that have large amounts of user submitted photo and GIF content. picTrove searches these websites through the web image search engine, and displays results just like the natively integrated sources with side-by-side browsing.