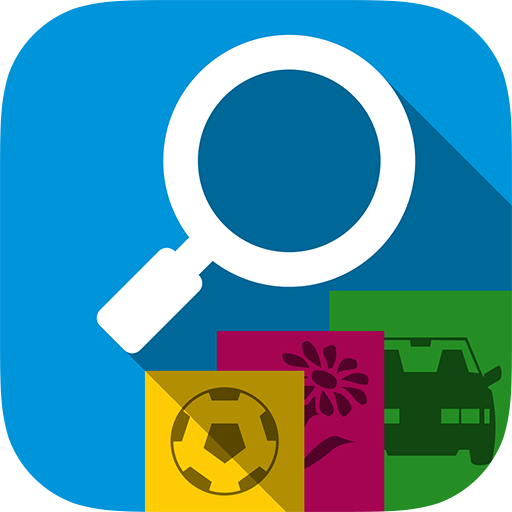 picTrove 2 is the best app to search photos from the Internet on iOS and
Android
. You'll simply love how easy picTrove makes it to browse beautiful photos from multiple Internet services arranged side-by-side.
picTrove 2 helps you find the highest quality photos, shows a crisp image resized to your device resolution, and saves the original files for later actions. Find the best images from Google, Bing, Flickr, 500px, Twitter, deviantART, Instagram and more.
Multiple services
picTrove 2 searches photos from multiple services simultaneously, giving you more choice than you ever imagined was possible.
Search query customization
The key to finding the best pictures, is to let you, the user, configure the search the way you want to. picTrove gets out of your way, and lets you configure all possible combinations with draggable slider controls.
Photo actions
When just looking at photos you've found is not enough, picTrove lets you go further with photo actions. Dive deeper to find more photos from the same source, or open the photo in a different app to share or edit it. See it in a web browser. Edit it with Aviary. Save it so you can view it offline. Done with ease using action buttons in the full screen photo browsing experience in picTrove.
Browse Deeper
You know what you like best; when you do find it with picTrove, it doesn't have to stop there. picTrove will help you easily dive deeper to see more photos from the same website or user. picTrove can even find more sizes of the same photo or visually similar photos for website searches.
Photo library album
picTrove 2 pro maintains an album in your device's photo library where you can export saved photos from picTrove. Direct, single button save from full photo view and bulk export from the Saved Photos area are super cool!
Slideshow
With picTrove you can sit back and relax as picTrove goes through your search results or your saved photos in a beautiful slideshow. Each photo is presented with a different transition effect and the next photo is shown only after it has fully finished loading.
External screen support
The outstanding connected screen support in picTrove lets you see your searched photos in maximum detail on your large display. Use this to present slideshows of your saved photos to everyone in the room, or just sit back and let picTrove present you photo search results like you've never seen them before!
Controller / keyboard support
Presenting a slideshow with picTrove? Got a bluetooth keyboard or a game controller? Then picTrove has you covered. Press up/down or left/right on your controller to move back/forward in the full screen browser with smooth transition effects.
Aviary editor
Use the powerful Aviary photo editor, included in picTrove to edit photos you find on the Internet and create your own Social Networking meme sensation!
Extensive settings
picTrove 2 supports extensive customization of the user interface and behavior of the app. You are fully in control to decide what details you see on thumbnails, or the full screen photo view.
Full image pre-fetching
As you browse through full photos, picTrove downloads the photos ahead of your current place so you don't have to wait for them to load when you get there.
Press Kit

We've assembled a press kit for journalists and bloggers to help spread the word about picTrove 2. The press kit contains graphical resources for the app icon, screenshots and the app description text. Special resources can be made available on request. Please let us know if you've written about picTrove 2, we'd love to have a look!