In picTrove 2, slideshows are simply amazing! The slideshow can be started from the action toolbar in any full photo view. The slideshow progressively transitions to the next loaded photo, using neat transition effects.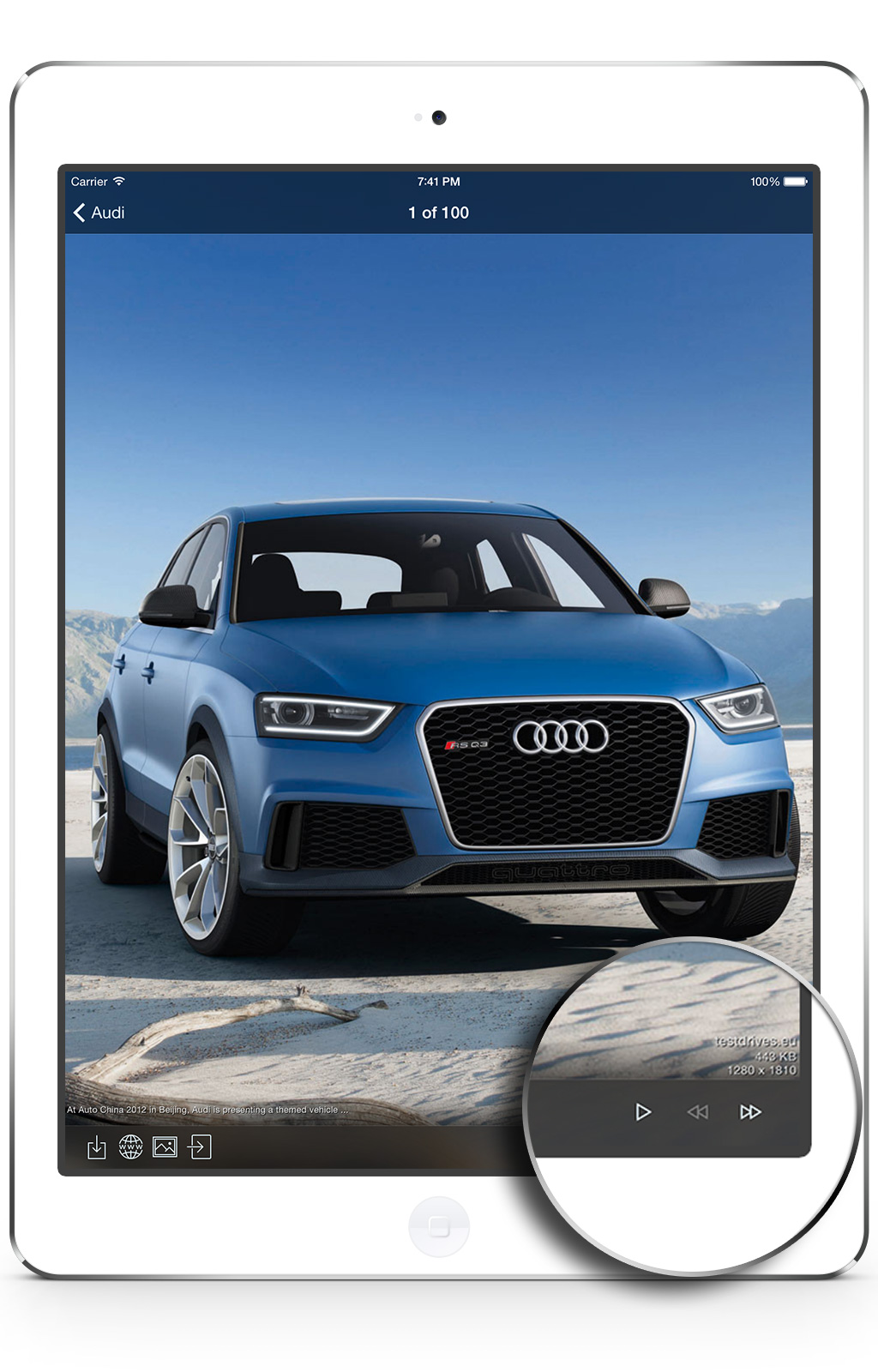 With external screen support you can "cast" your slideshow on to a large screen for an audience. On the external screen, the photos are resized according to the large screen display and show up as crisp images that are perfectly suited to the display.
External keyboard / remote controllers are supported – any hardware that can send up / down or left / right key presses to your device can be used to go back or forward your slideshow.
Pressing back or forward smoothly animates the transition for you to manually control the slideshow yourself.