The new URL sharing extension first released in picTrove 2 pro version 2.2 supports any app that shares URLs on iOS 8. When you enable and use the Search within website extension from any 3rd party app, picTrove presents the following options, as shown from mobile Safari browsing apple.com.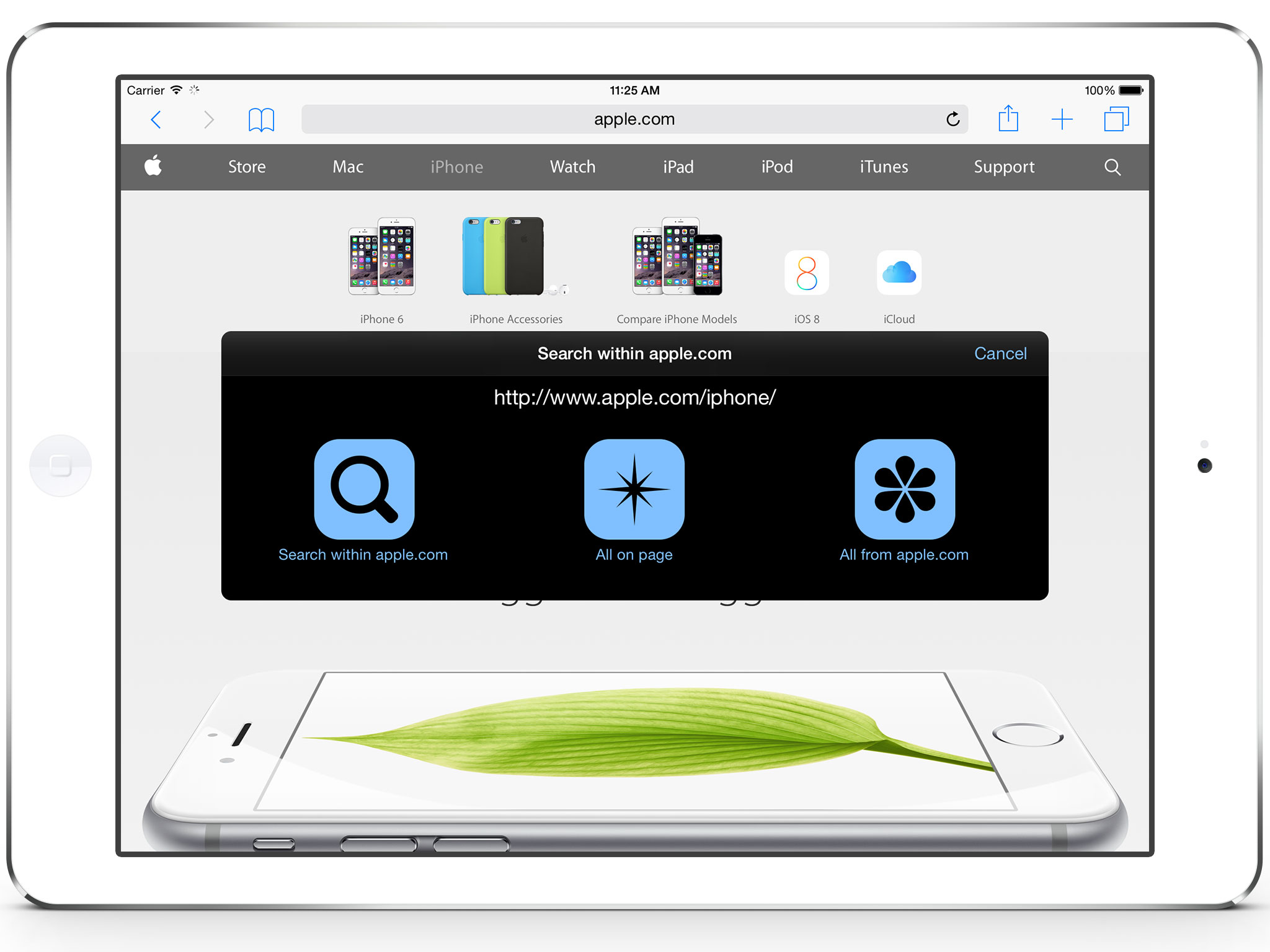 Search within website: This powerful option lets you input a search phrase to search the website that you're browsing. When you key in a search phrase and search, picTrove 2 pro shows results from both Bing Images and Google Images together, side-by-side.
All on page: This unique option lets you search for all photos on the exact web page URL you're browsing. This can be amazingly helpful to save all photos that you want from a particular web page in picTrove 2 pro. Only Google Images is supported for this type of search.
All from website: This option allows you to browse through all images from the website on picTrove 2 pro, which will show results from both Bing and Google Images in side-by-side view.