picTrove 2 pro maintains an album in your device's Photos app, where you can save photos that you find from picTrove 2 pro into your photo library.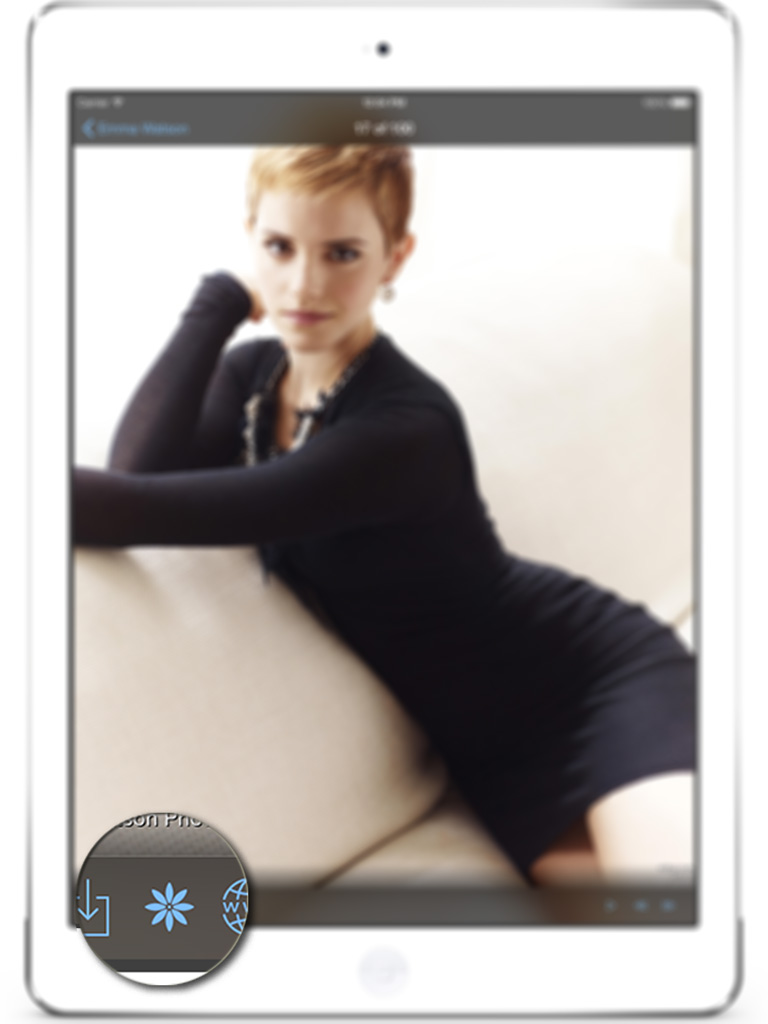 Shown above, when you press the "flower" button while you're viewing a full photo view, picTrove directly saves the photo into the album in your Photo library, no questions asked!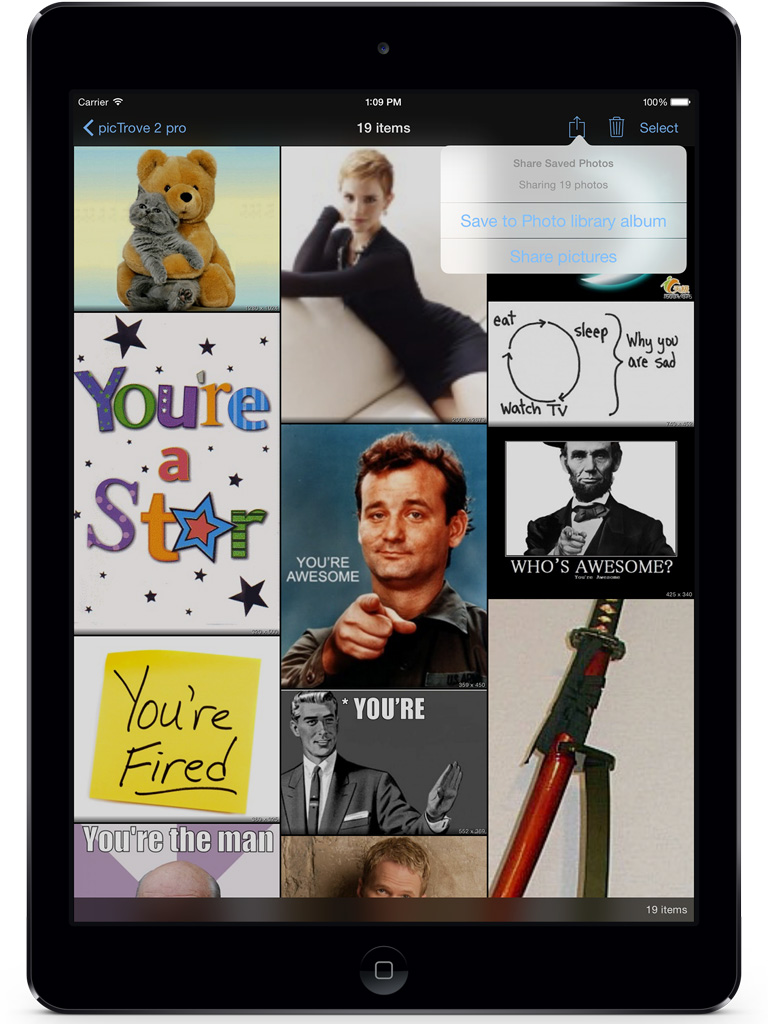 Over time, you'll collect photos within picTrove 2 pro app in the saved photos section. You can select one or more saved photos and then use the Save to Photo library album action to bulk export them to the Photos library album that picTrove 2 maintains. See action panel from the share button shown above. You can even export all saved photos simply by selecting no photos and then exporting.