With it's innovative side-by-side browsing, picTrove2's thumbnail result browser will help you quickly find the photos you're looking for. You can scroll vertically (up-down) to see the thumbnails from all the Internet services, and scroll horizontally (left-right) to see more photos from a particular service. It sounds complicated, but it's delightful to experience!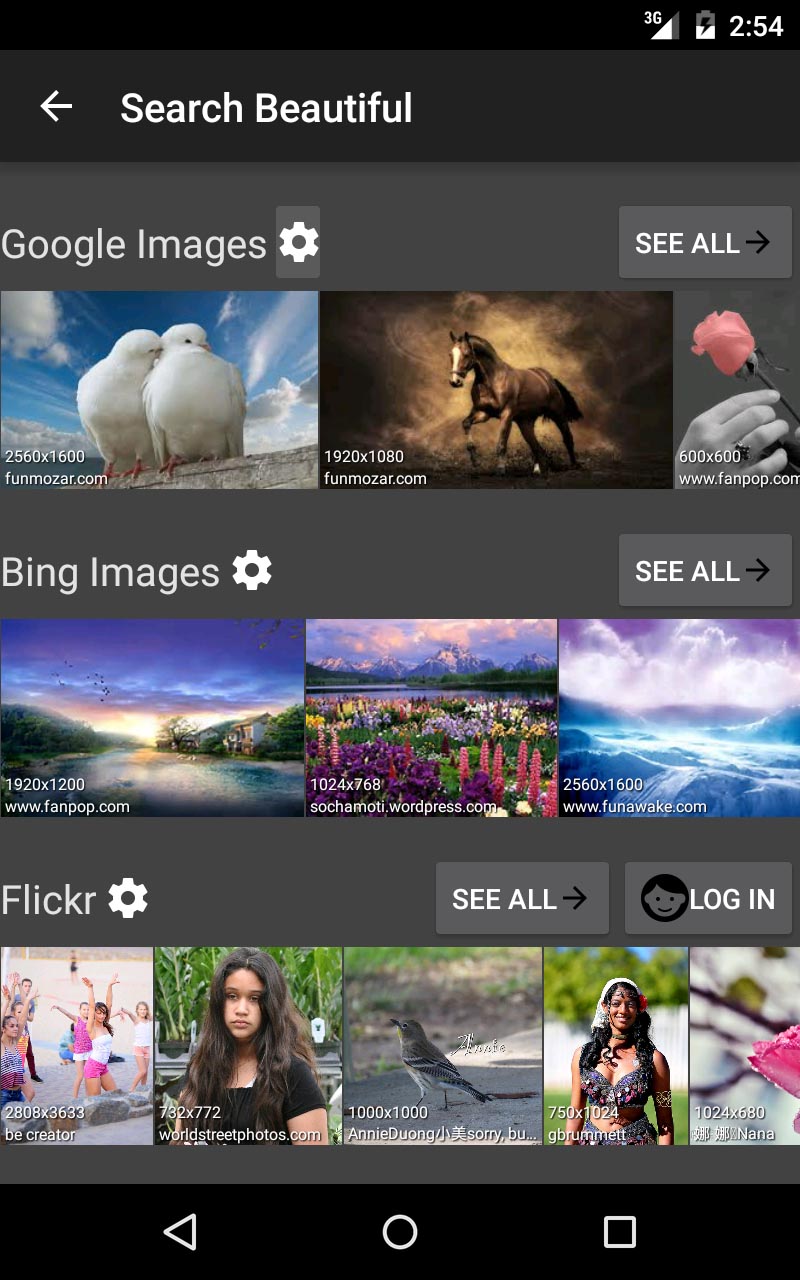 Along the top of each service section, you'll find helpful Action buttons. Pressing the See All button takes you to a full screen thumbnail results page, showing the results of only that service, for quicker browsing.
Pressing the configure service button next to a service name shows the search query configuration for the results that are currently visible. If you change any slider value and hit the back button, the service is refreshed and you immediately get to see updated results!